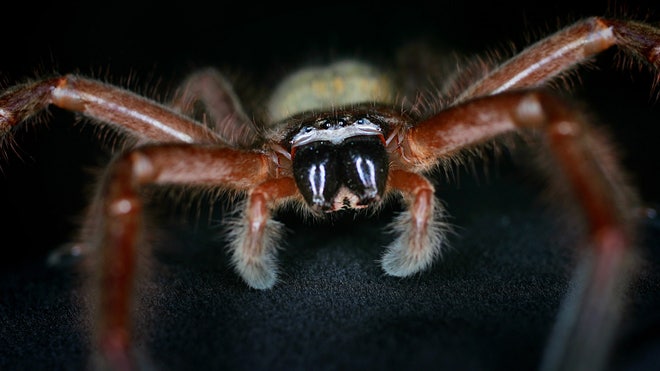 A giant spider was found in a woman's book bag upon her trip back from the African jungle. The laddie didn't realize she she had brought a friend home with her. Nora Serrat is environmentalist she is used to putting up with wild creatures. The Huntsman spider measured to be a inch and half round, its leg can reach up to 12 inches. The spider was a female, and had 200 in her egg sac.
The spider came out of her bag while she was in her office, it scattered around then finally one of stepped on it. After overcoming the fear of the spider , they became close with it. Gave it a name "Hermoine." Her manager took Hermoine , put her in a plastic box and took it to the London Zoo later on in the day. The breed of the spider is a huntsman, it does shoot out venom when it bites
URL: http://www.foxnews.com/world/2014/03/17/british-woman-returning-from-african-jungle-finds-giant-spider-in-backpack/

My Reaction : Beside the fact that she found a spider in her bag while she was at work and was scared to death, this was a very interesting spider. If this were to happen to me I'd probably stare at it for a while just to make sure i wasn't seeing things. A spider that looks harmful to us isn't at all, only harmful to its prey. This was a very cool story.